Always short of a great trench coat, but where to find it?
When autumn comes, a trench coat is always so practical. Probably we will wear them every day of the week.
Linennaive has prepared 4 enthralling linen trench coat for you this late summer, which are an independent little capsule series. So, what features do they have?
Traditional khaki windbreaker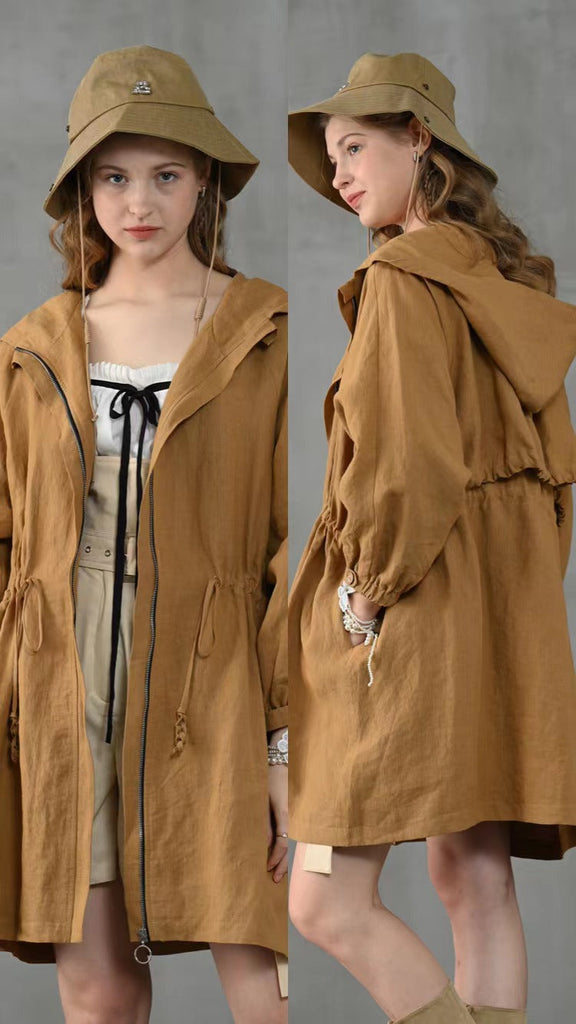 "Before I was longing for a classic trench coat, then I thought of making a raglan of my own: the shoulder part should be less round and long, and more loose," said fengcai, a designer of Linennaive. This kind of windbreaker almost removes all the accessories on the traditional windbreaker, even the cuff straps and the unique Napoleon collar. So, compared with the traditional windbreaker, it can be matched with a wider range of single items, from formal leather shoes, suit pants or sports hoodie and sweatpants, it is also a perfect fit. Notably, it is equipped with an oversized cap.
Fabric: 100% hemp. 250g/gram, sufficient thickness.
plaid lady-style trench coat
Plaid is another classic element of trench coat. Compared with clothes that use plaid as the inner lining, a plaid trench coat does not look too assuming this autumn and winter. The popular Glen Plaid for many years is extremely suited with trench coat. Linenaive traces the inspiration of plaid and trench coat back to the elegant suits of the last century, retaining the retro silhouette while adding the element of plaid, gifting the trench coat a more modern look and feel.
Fabric:100% yarn dyed linen, 240g/gram
Floral retro trench coat
Although a trench coat is very practical, it is precisely due to the high practicality that there is a 90% possibility of an outfit clash this fall So, how to retain the practicality and stand out from the crowd with khakis clothes simultaneously?
The answer is a floral trench coat.
As for color, you can choose light  yellow, cool bean green and gentle creamy white, and you don't multiple different colors, just one fine piece is enough. A trench coat is a choice worth investing in. After all, the inner lining is either black, white or gray, so the coat exterior can have some more colors added.
Fabric:100% linen. 200g/gram
 Bathrobe-style holiday trench coat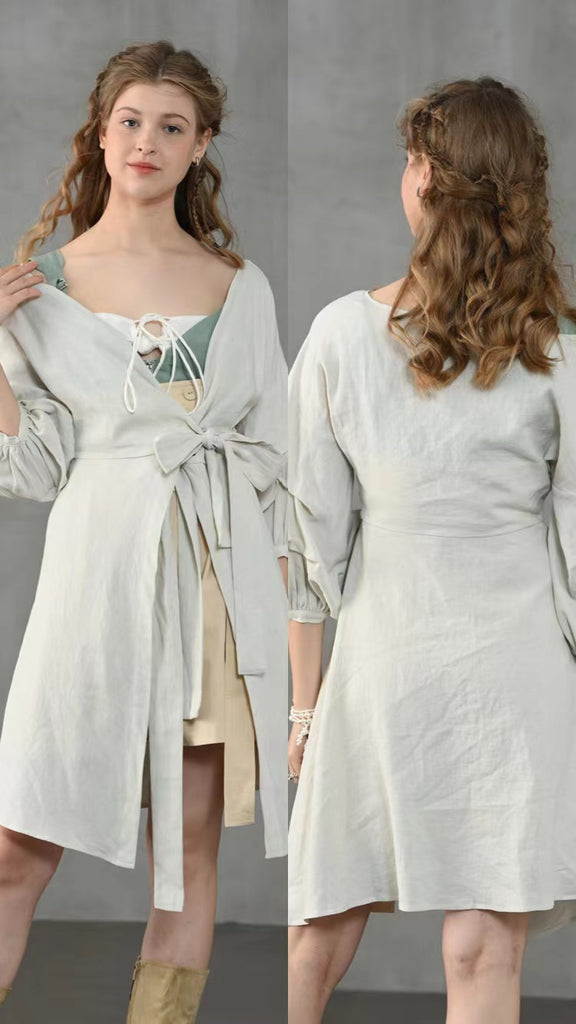 This product was selected by our users by voting, what a passionate idea! It can satisfy the demand of clothes layering, and the relaxing style is suitable for various occasions, such as at home, on vacation and so on.
So, you can wear this trench coat at the music festival this fall.
Fabric: 100% French linen. 160g/gram
During seasonal changes throughout the year, we always want to see if there are any better-looking trench coats, but its difficult to find 'the one'.. This year, Linenaive has innovatively launched the linen trench coat, which strikes the best balance between practicality and decorativeness, allowing this fashionable piece to truly become integrated into your life.
Wearing is the ultimate fashion statement.
---