New Collection: How Victorian era meets the new modern femininity?
"What series and products will Linennaive bring this autumn and winter?"
 "We will have an exceptionally rich product hierarchy, spanning the autumn wind and winter snow. The team created the first, middle and next chapters, to perform like a symphony, with repetitions and climaxes, in order to jointly express a theme - the collision between the victorian style and the new modern femininity." said designer Cai.
The victorian style has always been a pair of wings on Linennaive's imagination. Many people think that the Victorian era is a matter of order and rules, with a sense of distance from young people, but our aesthetics is not to reproduce a past. When we see our curiosity in human history and culture, we begin to make many variations so as to make the victorian styles cool, sweet and modern. This is a restrained romance.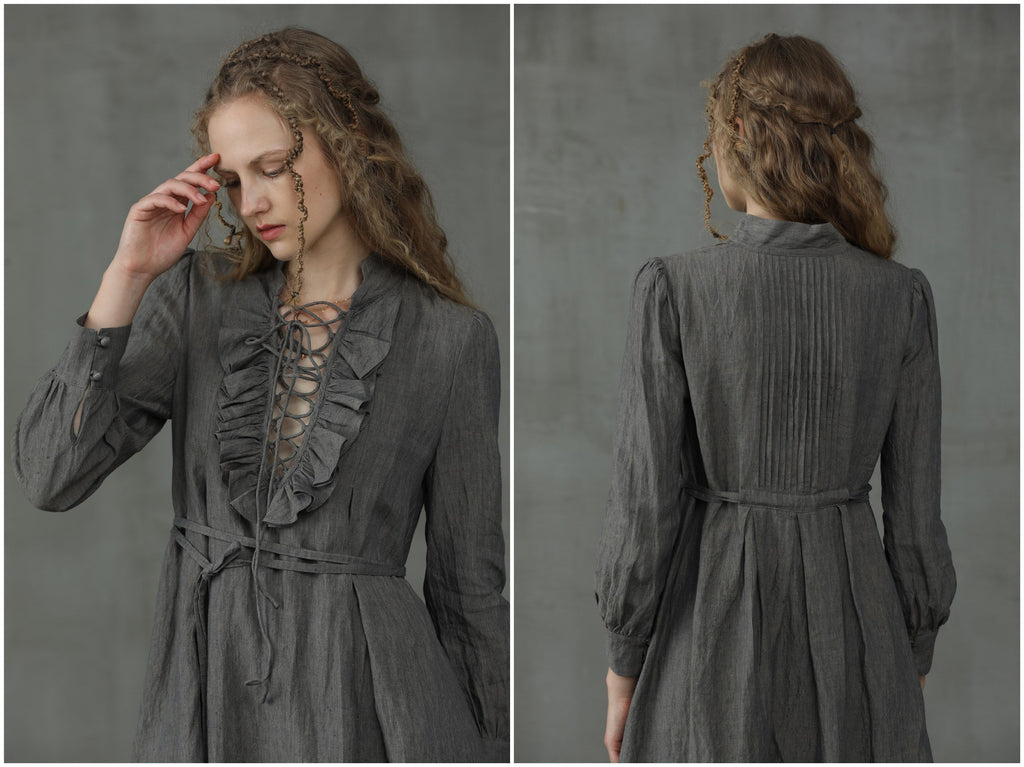 The New femininity and the Victorian styles are often diametrically opposed. In the past 10 years, New femininity is about having a combination of both soft and strong attributes. The ritual details of Victorian time and the simple silhouettes of modern women can create an interesting impact. Therefore, Linennaive's early autumn series is to bring Victoria's sophistication to 2021 through professional ability, so that the new and the old will have a dialogue, and a new order will emerge in the conflict. "it is about having a combination of both soft and strong."
1. "Soft and Strong" of  Design Elements
"Victorian Style" makes extensive use of lace, rickrack, ribbon, bowknot, multi-level cake cutting, lace waistcoat and other elements, as well as high waist, leg-of-mutton sleeves and other court styles. This issue of Linennaive grabbed stylized details from the glorious Victorian era and tried to reinterpret the classical meaning.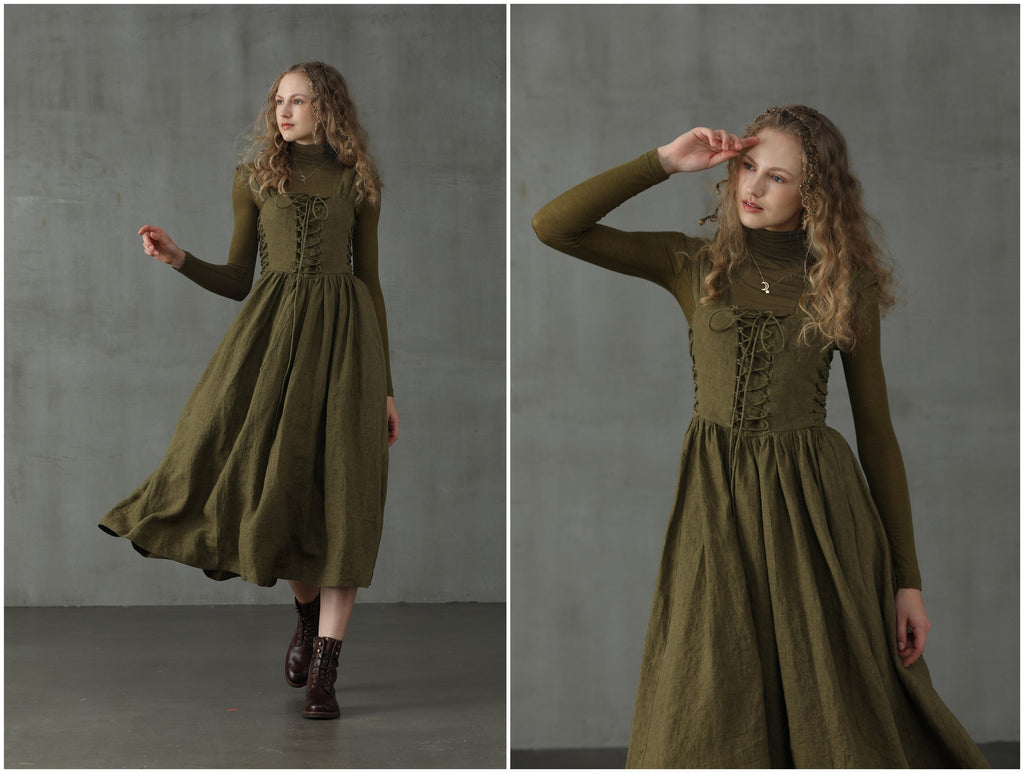 For example, a corset. The corset has undergone some changes in the Victorian period. Its model is more exquisite and its shape is better in order to achieve a better waist without deformation. At that time, spiral laces and a continuous lace were applied in the corsets to show the feminine figure of women. We upgraded it with a sense of strength, applying the lace elements of modern tennis shoes, with the holes facing each other. After such adjustments, even if this dress is paired with a sports T-shirt inside, it will add a special kind of fun. You will find that the lacing-up element appears repeatedly throughout the series from graceful to powerful.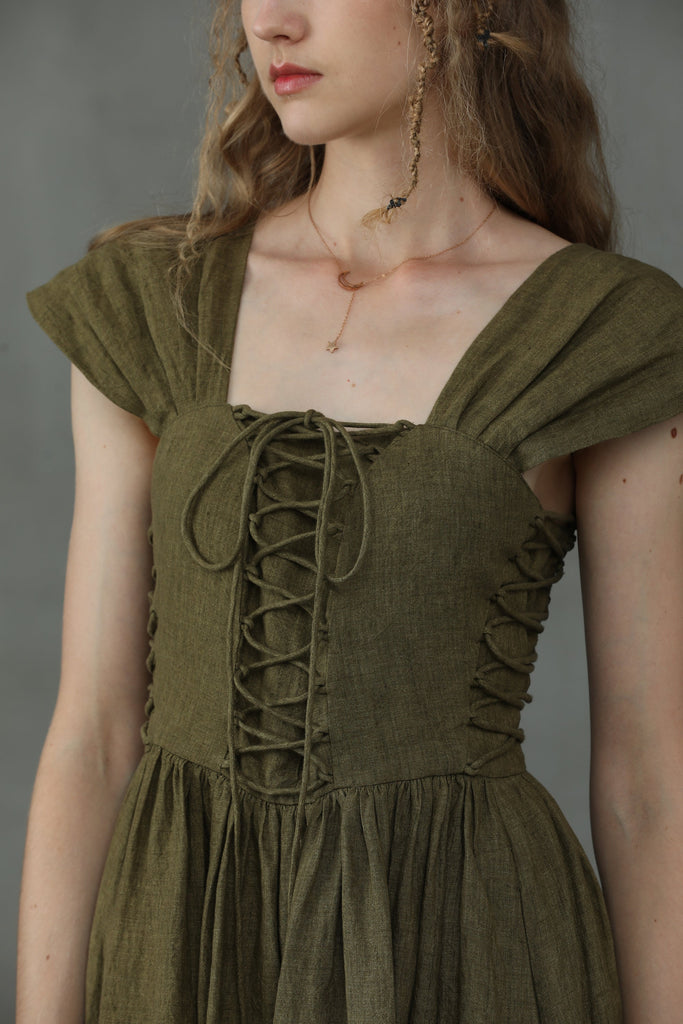 2.  "Soft and Strong" of Fabric
Every year we have a dedicated team to study the evolution of linen. Linen is a traditional fabric. It seems that linen will not change even if dynasties have changed, and time has passed. Let us add a little imagination and curiosity here. If the raw materials remain unchanged, can the weaving method be improved?

After a year of research and development, we finally introduce to you our yarn-dyed linen and the next issue of knitted linen in this quarter. Traditional linen is woven first and then dyed. A piece of fabric uses one color. Yarn-dyed weaving is that we first design different colors, dye the linen yarn, and then spin it into fabrics, so that the linen can show very gorgeous and rich colors. For knitted hemp, we try to hook the hemp yarn into loops, and then string the loops into each other. When the fabric is pulled up, the loops bend in the space to form tension. The traditional linen can also change from the original non-stretchy and strong feeling to softer, adapting to the design needs of different scenes.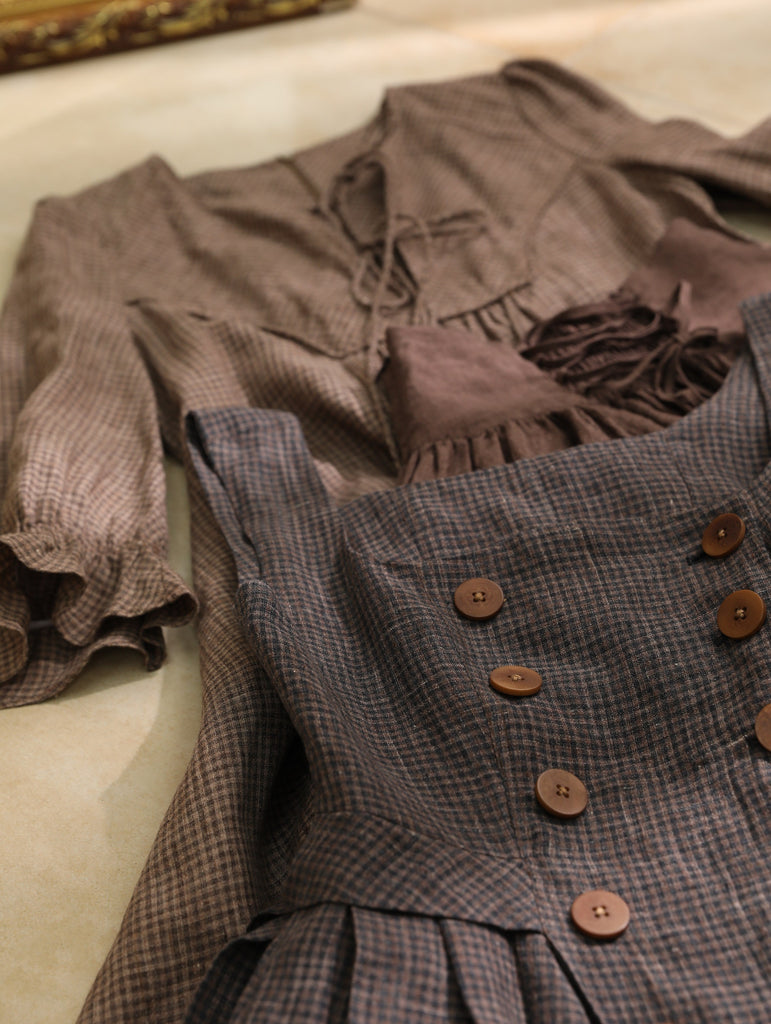 The 100% linen inherited from the tradition begins to meet the knitted hemp developed with the help of science and technology and machines, both of which span 1000 years. Linennaive believes that facilitating a dialogue between classical and modern is a way of progress. (We will introduce these fabrics to you in more detail in a later article.)
3.  "Soft and Strong" of Color
Let us talk about Claude Monet. The churches and water lilies that Monet had been staring at for a long time, and had portrayed countless times, are quietly staying in our color palette to wait for you to pick them up. Every color block comes from a pair of Monet's works. Hold them in your hand and take a closer look, and you can perceive the scenery in the painting as interpreted by the oil paintings and fabrics.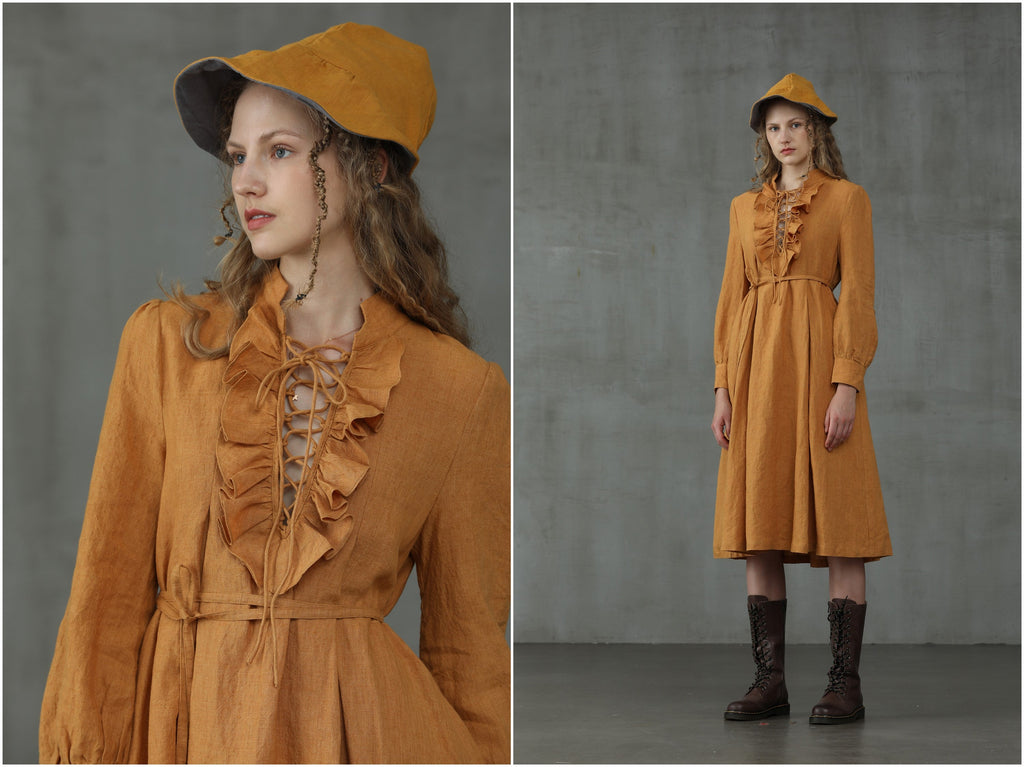 Monet is undoubtedly a creative genius in visual observation. The color drawn with his pen is not the actual color of an object, but the actual feeling of light itself realized in a painting. It is difficult to express the magic power of light and color by using linen of one color and luster alone. We find that yarn-dyed hemp can mix more than two mixed colors, and there will be different subtle differences under different sunlight conditions. Even in the modern age of visual overload, this combination of colors is still very impactful. Meanwhile, the texture is the one that can be felt in the oil painting. We combine such elements as concave or convex, thick or thin, dark or light, color layer, etc. with the material characteristics of linen to pay tribute to the colors created by Monet.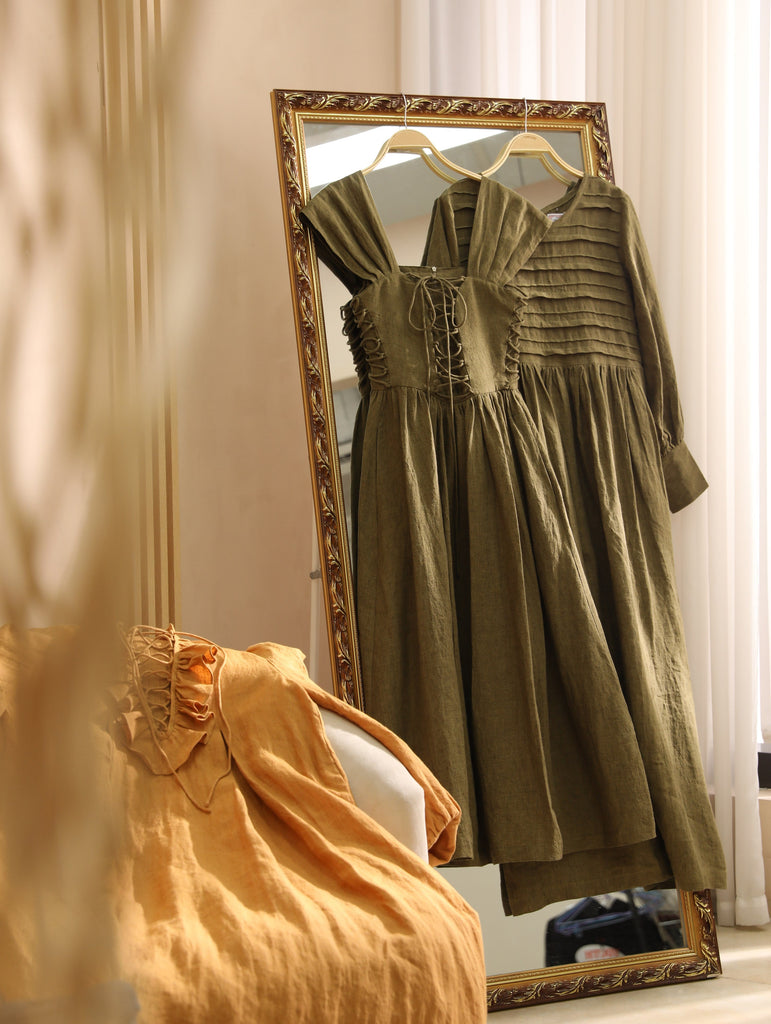 "It is about having a combination of both soft and strong."
Inspired by this spirit, we celebrate the encounter between the classical Victorian styles and the new modern femininity this season.
 Well, Check our Home Page and enjoy the journey towards a magical world.
 PS: Linennaive has new designs added every week. And most of the yarn-dyed designs are limited edition. Look forward to your reviews!
All the best
 Linennaive
---