New Collection || : Our Signature Coats for Winter 2021
There are seven billion people living in the world, each leading a different life.
There were 1.6 billion people living in the Victorian era, each leading a different life.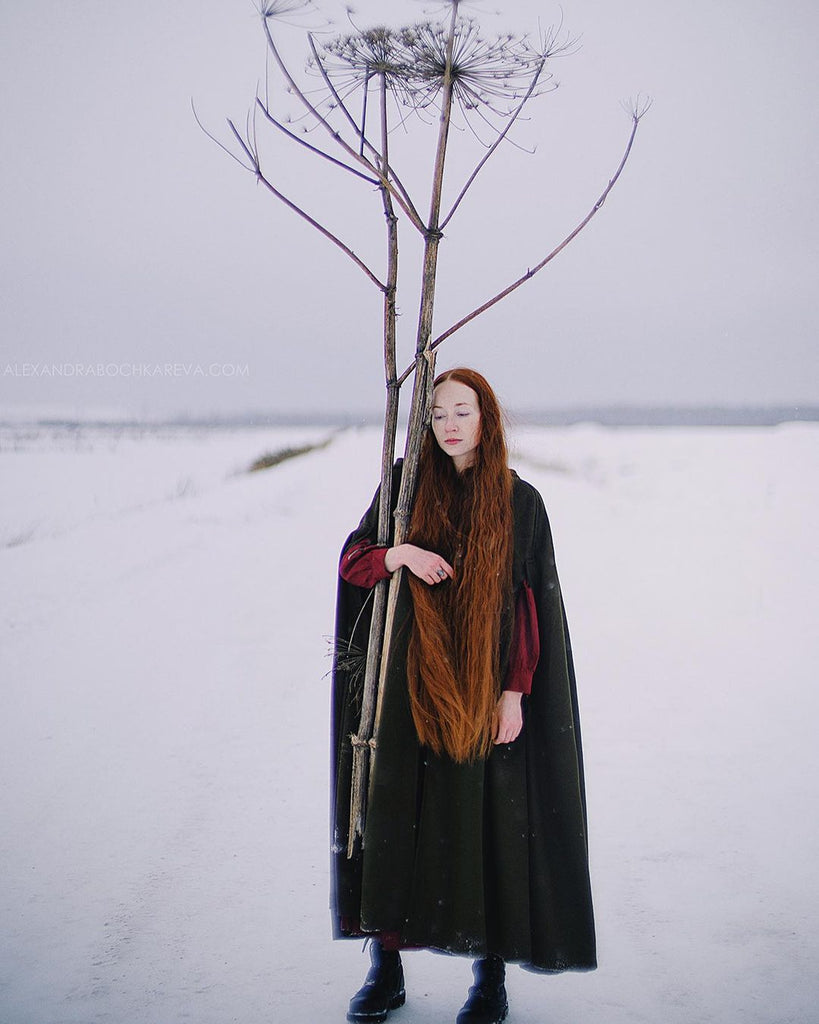 Photo by Alexandra_bochkareva_arts.
An visual artist, author of redheadsStories & Foxes projects .
Featuring Item: Linennaive's Cloaks

For the first series of Linennaive2021 Early Autumn, we have explored the first attitude towards a second meeting between 70 and 16: Soft and Strong. It's a kind of restrained romance, which makes the Victorian designs popular, sweet and modern. This time, we're exploring the second attitude of their encounter: Comfort and Pioneer.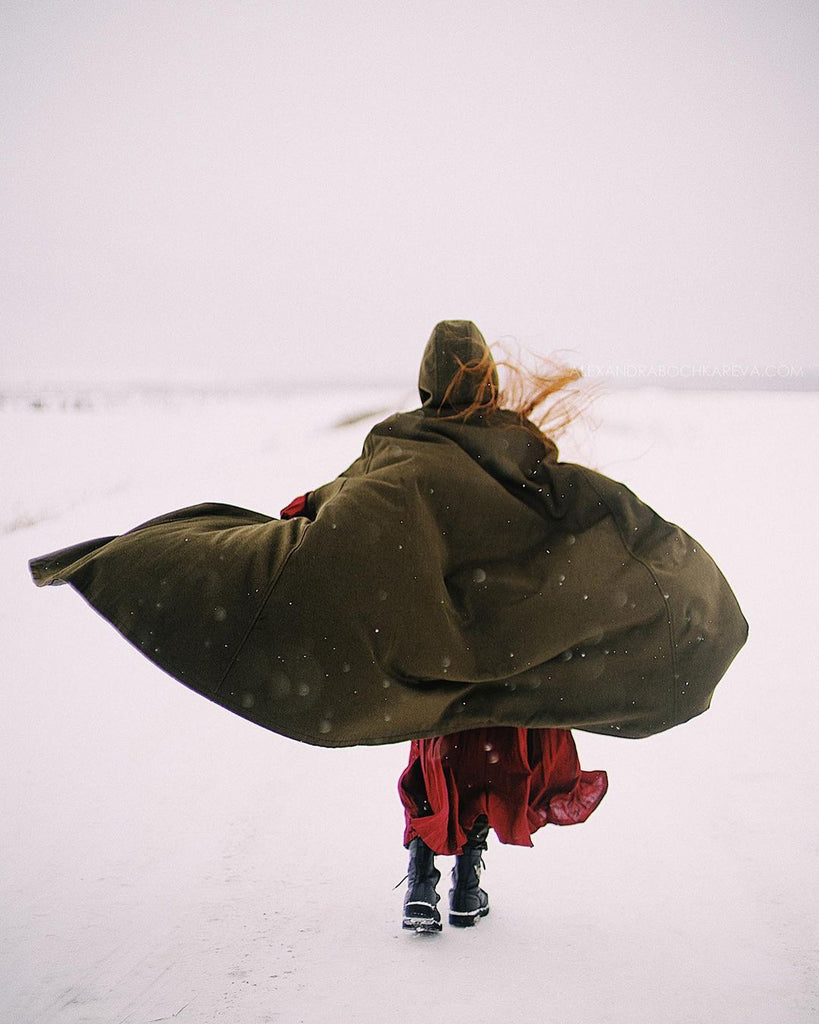 After serious thoughts, we took out the items with the most distinctive characteristics of LN: the cloak and swing coat. In the past two years, they drew the public's attention with a fairytale mood. Its silhouette is like an image from a fairytale book, which, boasts a strong style and carries the sensibilities that we found in the history of the Victorian era. This year, we resemble an old time cape with enough modern touch according to the opinions from artists and the community. 
Cloak Coat:It got a cape feel but more wearable
Why do we choose Cloak Coat? As a modification of our classic cloak, it has a very good style, fabric and strong cultural background.
With the crease-resistant and oversized hood as a container, let pomegranates, tulips, and your dreams bloom among the warm wool.. The double-breasted buttons and ornamental metal match up with the romantic Victorian hood, hiding the pioneer sense in details, making it not so blatant and very special.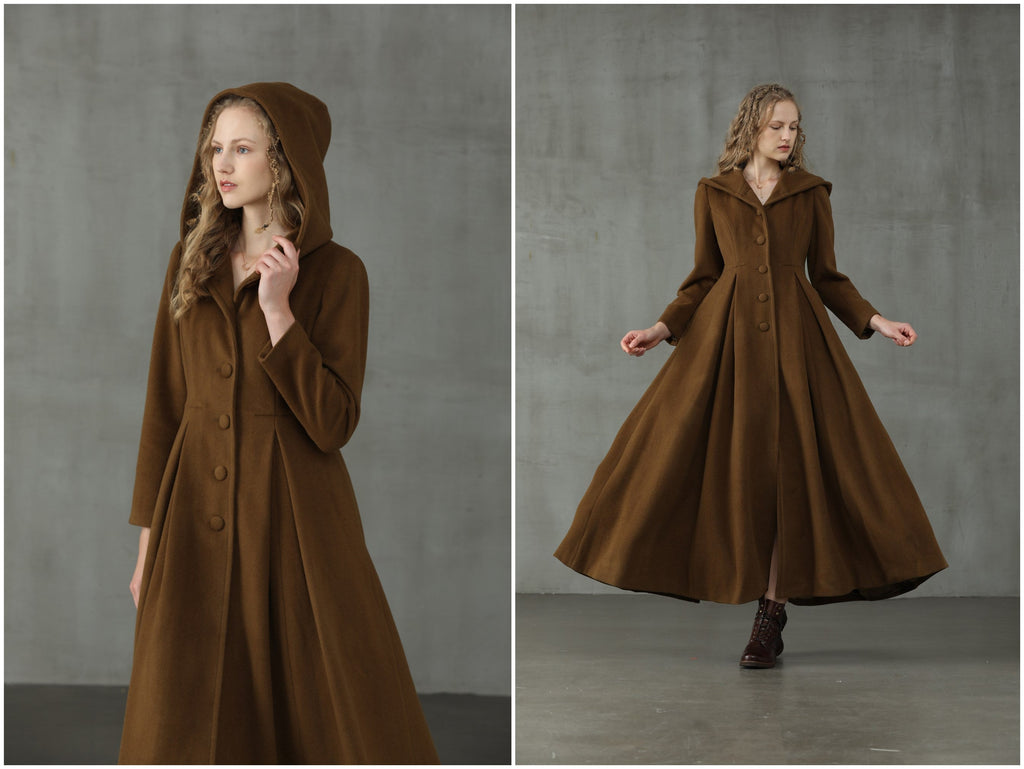 Both long tartan Sense31 and short tartan Sensibility 13 are made out of Scottish wool fabric in oil color. Brass buttons are sewn on the sensibility cloak, with an anchor printed on each button to integrate military style into the modern cloak coat. As for the particularly popular Academy coat, we've modified the royal-style big hood, hand-stitched more than ten pure wool pleats on the front and back, so that it looks like a stage cloak, but wearable on more occasions. It is a comfortable and practical garment with attitude.
Swing Coat:It got a lady feel but more wearable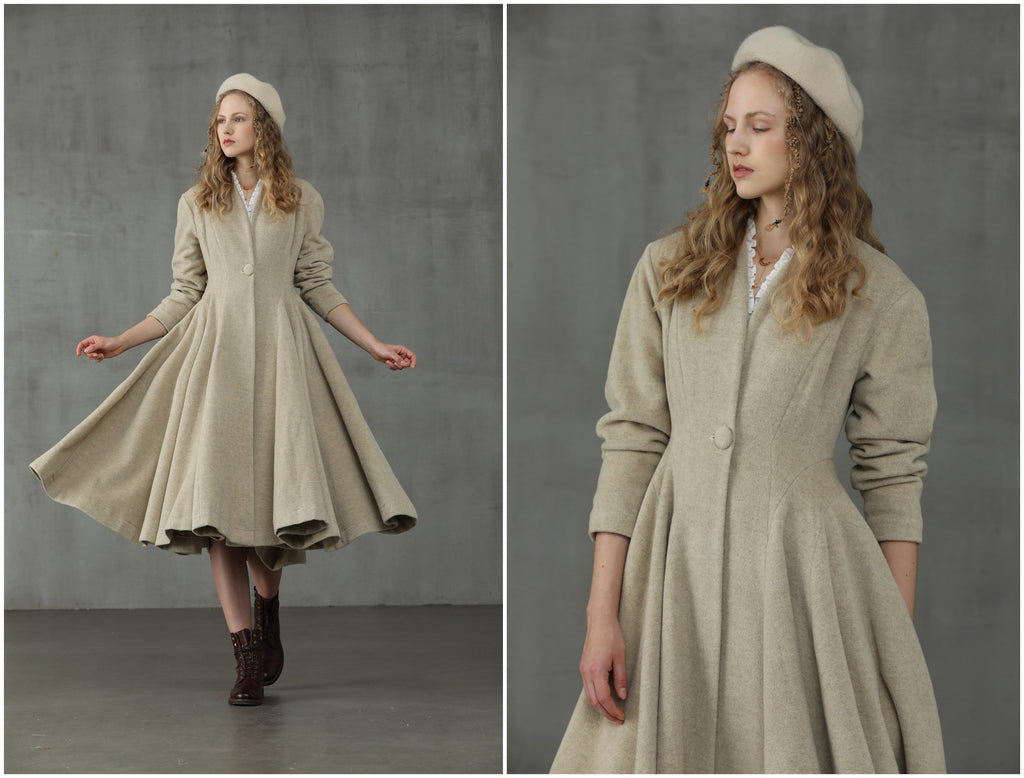 Compared with the cloak, which is a niche product, the Swing Coat is popular with the public. It became famous in the 1950s, and the wearer walks gracefully with the lower hem fluttering. Linennaive designers help to add a little classical magic to it while preserving its style.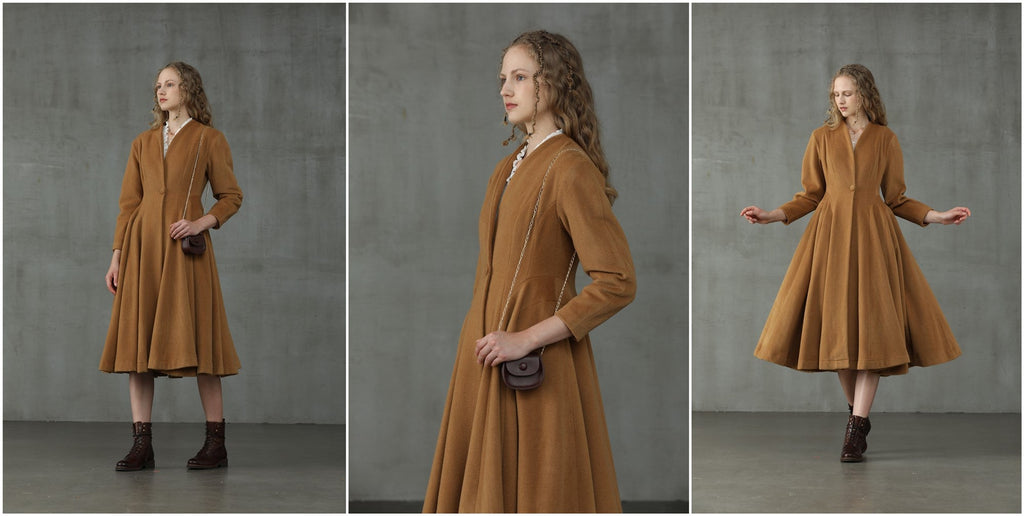 We were pleasantly surprised by the inspiration in some theatrical documents: "Romantic Ballet" that was popular in the early Victorian period. Different from its classical counterpart, the romantic ballet skirt, called romantic tutu, is long enough to reach the knee or ankle. So, for this season, we have redesigned the swing coat by blending it with the romantic ballet skirt, such as Little women and A romance. The coat is well tailored, with the lower hem shaped like a fan, with a side swing extension of 5-6 meters, so that you look like an elegant dancer while walking. 
clothes are clothes, and must be worn by its owner. A more unique and clearer silhouette is formed by tailoring, achieving an aesthetic balance between romance, pioneer and practicability. Maybe this is the character peculiar to people of our kind. Just like sometimes people feel pessimistic but still embrace the beauty of life.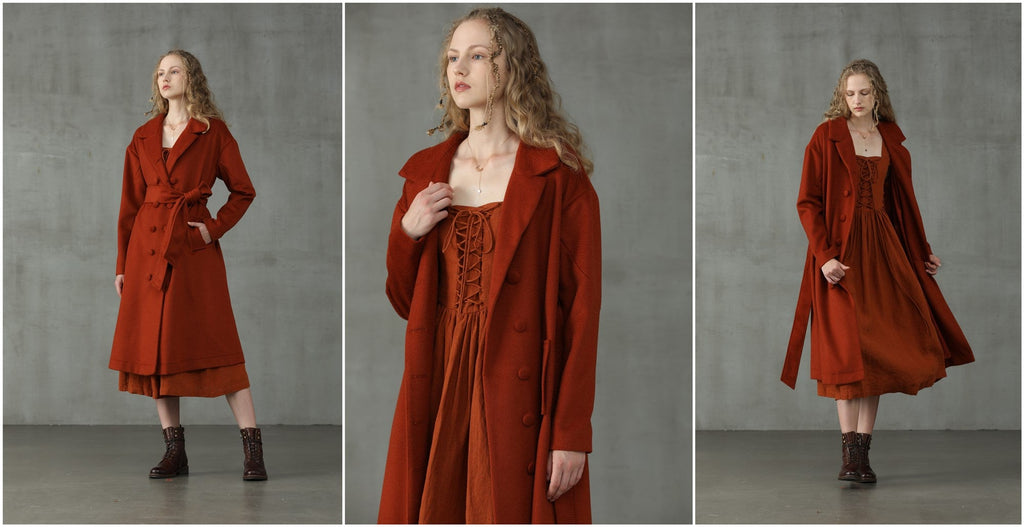 Palette :It got an old painting feel but more wearable
 A bumper harvest in wheat fields, fragrant hot coffee, moss green that has also turned golden… All fine imaginations in autumn are of the same color. The city is also caramel-colored in autumn and winter. Fashionable and confident girls are wearing caramel-colored coats, laughing and talking on their way to the workplace or date.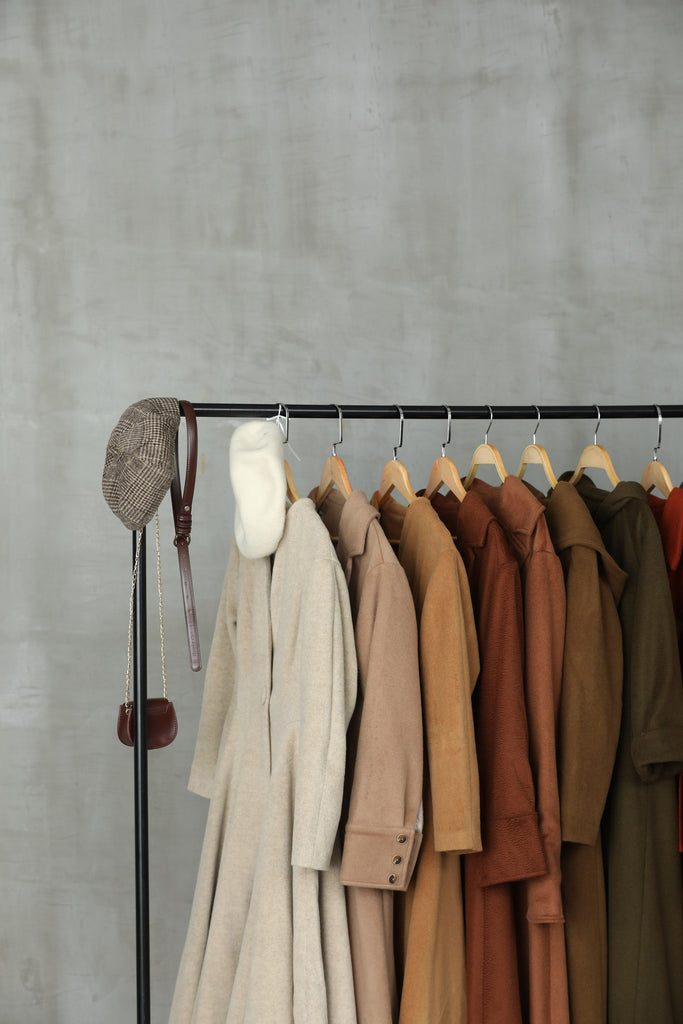 We've fallen in love with Linennaive's color palette—caramel, olive green, and mocha brown, which are warm, retro, restrained and inherently luxurious colors. There are also thick and soft colors of alabaster, cream, and oatmeal. As earth tones, whether they are similar colors or contrasting colors, warm colors or cold colors, they can be well blended together in this season's coats.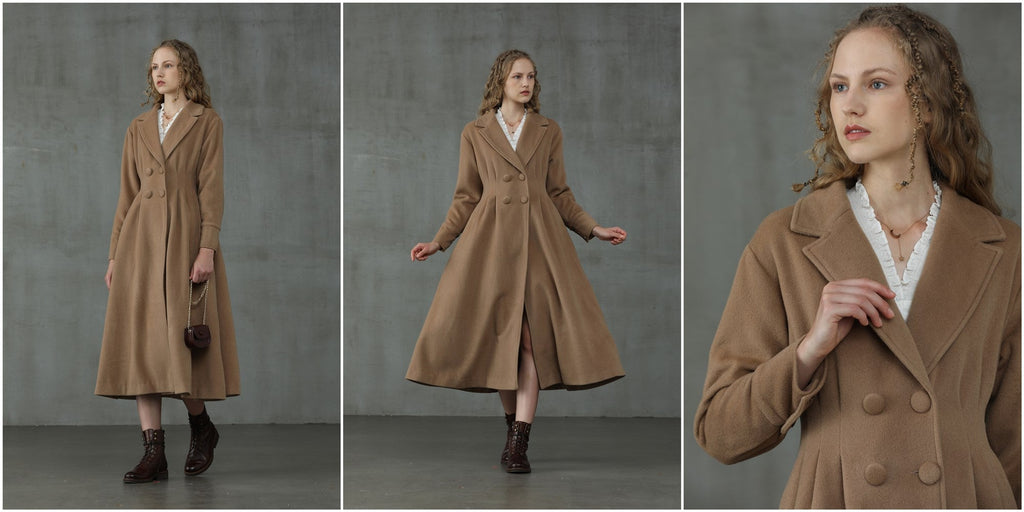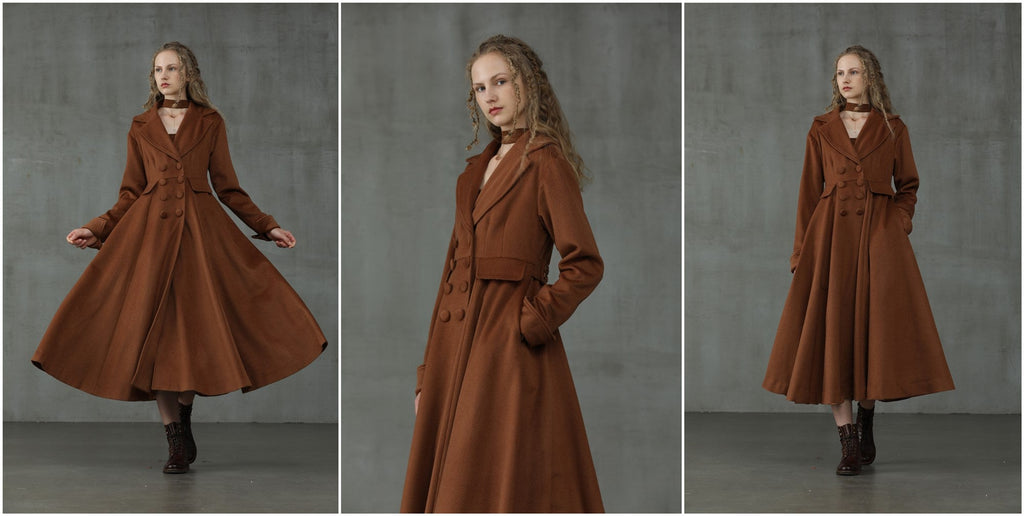 Linennaive is ready to create you a low-key and perfect image in the winter to effortlessly make you more elegant. After a period of time, every piece will remain a classic, as is recorded in the history of fashion.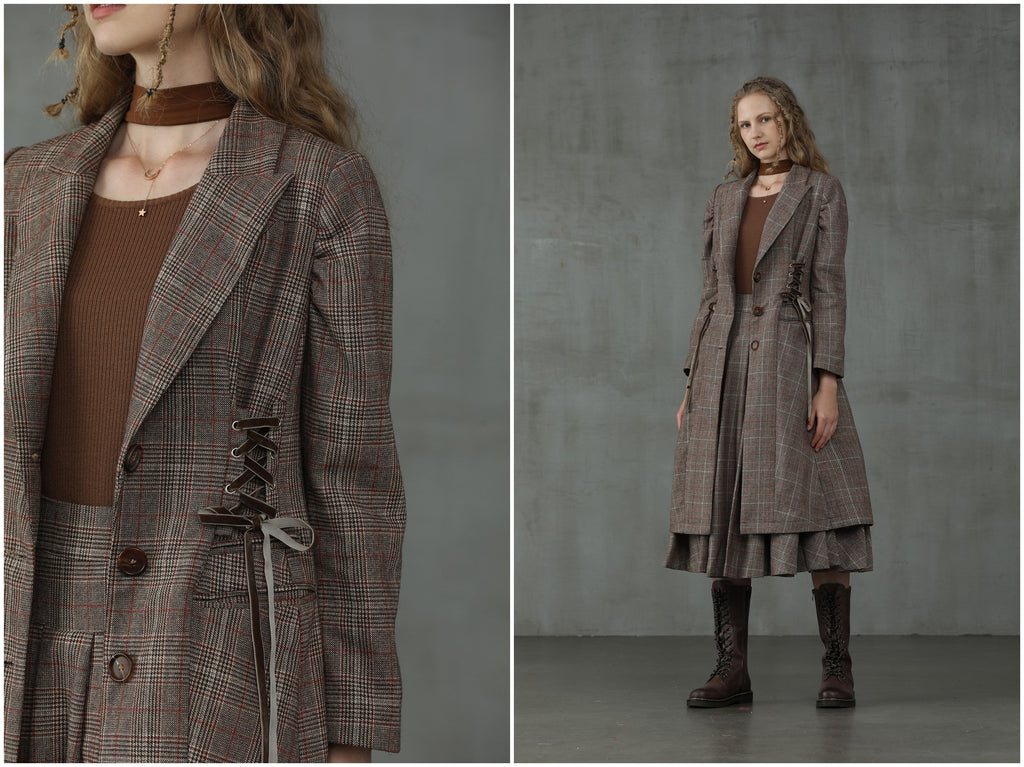 This is the second chorus in the LN2021 Winter trilogy. Click here for a quick review of our "Theme Song".
---
1 comment
---
---